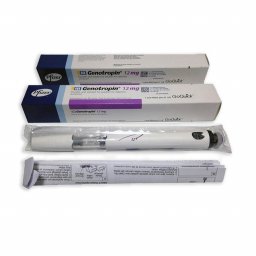 HGH and Peptides
GENOTROPIN HGH 36 IU
Manufacturer: PFIZER
Substance: Human Growth Hormone, Somatropin
Pack: 1 pre-filled pen 36 iu
GENOTROPIN HGH 36 IU Detailed
GENOTROPIN HGH 36 IU
Genotropin is an injectable drug manufactured by Pfizer and containing a Human Body Growth Hormone which is produced by the pituitary gland. It works by stimulating growth in patients who do not make enough natural growth hormone. In medicine it has many purposes: it works as a remedy for Human Growth Hormone absence, burns, nitrogen retains, hypopituitarism, pediatric growth hormone deficiency, short bowel syndrome as well as other disorders. Among bodybuilders it increases the muscle mass, burns the fat and offers a general state of energy and well–being. Genotropin comes in 36 IU/1 mL prefilled injection pen
Genotropin is used by bodybuilders because it promotes growth of new muscle cells and uses body's own fat as energy source. This hormone has large number of positive effects on human body. Besides the combat of ageing, it assures a better cardiac output; it increases the immunity in the organism and enhances the cholesterol profile. In case of athletes it amplifies the power mass by stimulating the cells growth in every tissue of the human body. Genotropin is a medicine used by serious competitors and is frequently by persons implicated in different sport events or bodybuilding contests.
Genotropin 36 IU (hGH) is given as an injection under the skin. It is important rotate the injection site as directed to help avoid thickening or hardening of the skin. If a dose is missed, the users should take the next one according to the regime, it is not advised to use a double dose. Growth hormone is useful to be taken half in the morning upon waking and the other half between post workout and sleep. The results of using Genotropin GoQuick are not immediately visible, so it should be taken in a period starting with 3 weeks up to 4 months. As for example in to achieve lipolysis or improved skin appearance it is enough to use 2 IU daily, to achieve a fullness in the muscle, advanced lipolysis - 4 IU daily. For experienced bodybuilders and athletes the dosage may be increased to 5 IU daily.
The main side effects after using Genotropin 12mg/36 IU are: fatigue, headache, mild arm or leg pain or stiffness, mild swelling, muscle or joint pain, prickling sensation of the skin. It is important to use it carefully, administrate it correctly and stick to the correct regime. Otherwise it can lead to a series of negative effects as blood in the urine; burning, tingling, itching, chest pain or discomfort, ear pain, fever, hip or knee pain, nausea or vomiting, persistent or severe cough or sore throat, persistent or unusual stomach pain; severe or persistent swelling of the hands and ankles, symptoms of high blood sugar, thickened or hardened skin at the injection site, trouble breathing or vision changes.
Please log in to write GENOTROPIN HGH 36 IU review.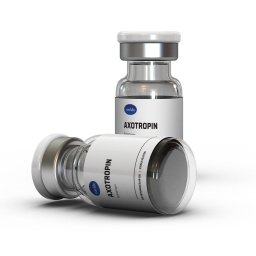 Axiolabs
Manufacturer: Axiolabs
Substance: Somatropin
Pack: 1 Vial 10 iu (3.3mg)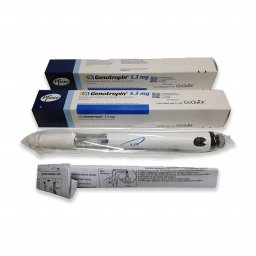 Pfizer, Turkey
Manufacturer: PFIZER
Substance: Human Growth Hormone, Somatropin
Pack: 1 pre-filled pen 16 iu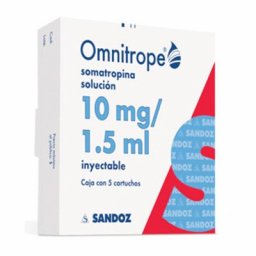 Sandoz, Turkey
Manufacturer: SANDOZ TURKEY
Substance: Human Growth Hormone, Somatropin
Pack: 1 vial 30 iu
Ice Pharmaceuticals
Manufacturer: Ice Pharmaceuticals
Substance: Somatropin
Pack: 1 Vial 10 iu (3.3mg)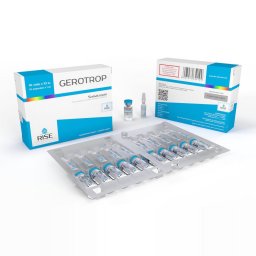 Rise
Manufacturer: Rise
Substance: Somatropin (rDNA origin) 10iu (3.3mg)
Pack: 1 kit 100iu(3.3mg)